Of all the senses, there's none more connected to emotion than scent. This month at MECCA, we're exploring the way fragrance makes you feel – from adventurous to glamorous, confident, serene and romantic – and how to match your scent to your vibe.
If you're the type who lives for #SelfCareSunday, has attended more than a few yoga retreats (and can speak to the benefits of a good sound bath session), and describes your perfect night as a long soak, a good book and a mug of your favourite herbal tea, we're willing to bet your fragrance vibe falls into the 'serene' category. Your priority? Calm, peace and tranquility.
"In our modern world, serenity feels like a brief pause – a pause where you are able to step back and relinquish your worries," explains Steven Glyde, MECCA Skin and Fragrance Specialist and a member of the MECCA Beauty Board. "A serene fragrance is one that facilitates these still moments even though we often feel perpetually busy.
"We all understand the experience of taking a deep breath in nature, and a fragrance can inspire that same sense of intimate wonder. That's the magic of fragrance; it's an experience that can completely alter your mood."
Searching for your scent match? Take the MECCA Fragrance Finder quiz!
Which notes make a fragrance serene?
According to Glyde, serene fragrance notes are often described as "soft"; instead of being bold or sharp, they emerge gently and delicately. Think a whisper, rather than a shout.
First on Glyde's list: "White musk is a fragrant note that can often be overlooked when we think of serenity – it creates a warming aura at the base of a fragrance and smells clean, soft and skin-like. It provides a sense of deep personal intimacy. White musk will make you stop and take that deep breath you need to find your calm," he explains.
You'll find musk at the base of Le Labo's
Thé Noir 29
EDP. It also contains bergamot – one of the most calming fragrance notes, which, like a cup of Earl Grey tea, works to soothe a busy mind.
Next, the expert selects "delicate, airy florals", which are often associated with serenity. "Floral notes like Lily of the Valley turn up time and time again when we look at fragrances that encourage serenity. They give a subtle sense of beauty.
"Delicate white florals encourage a soft smile – the kind that only small beautiful things can inspire," he adds.
Searching for a more floral take on serene fragrances? Jasmine, lily and orange blossom feature prominently in Vyrao's
Free 00
EDP, blended with refreshing Sicilian lemon and a base of sandalwood, which is known for its calming properties.
Finally, Glyde selects aldehydes as a serene fragrance essential. "I know that name doesn't sound all that comforting, but I promise it's a fragrant note found in some of the most serene fragrances out there!" he reveals.
"It's a soft floral note that gives a sense of 'clean'. Often described as 'sparkling' and 'effervescent', aldehydes embody the joy of serenity, reminding you of clean laundry with that gentle starchy quality. It's a fragrant note that is so deeply associated with a sense of home, you'll be hard pressed to resist the call of serenity," he adds.
One of Byredo's most-loved scents,
Blanche
EDP, is an ode to aldehydes; described as a 'freshly laundered' or the 'ultimate clean scent', it also has a warm heart thanks to its musk base.
Take the serene vibes up a level with our guide to the most relaxing home fragrances.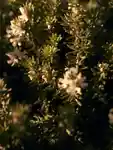 "In our modern world, serenity feels like a brief pause – a pause where you are able to step back and relinquish your worries."
Steven Glyde, MECCA Beauty Board Fragrance Specialist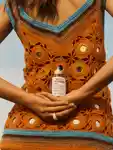 Maison Margiela REPLICA's Lazy Sunday Morning will "gift a sense of calm to anyone who gets caught in the sillage".
An expert's favourite serene scents
"When I think of fragrances that facilitate serenity it's hard to go past the classic,
Aqua Universalis EDT
from Maison Francis Kurkdjian," says Glyde. "It captures the sensation of clean skin, white linen shirts, and early morning sunshine. It manages to do this with a light, airy, elegant composition.
"It's an essential fragrance to have in your wardrobe, smelling clean will never go out of fashion!"
Next, he names a firm favourite from Maison Margiela's REPLICA collection: "They knocked it out of the park with
Lazy Sunday Morning EDT
. It hits all the right notes when it comes to creating serenity in a fragrance: clean skin and warm sheets. This fragrance gives you the perfect Sunday morning, every day of the week."
Glyde adds that the scent has an "infectious serenity": "It will gift a sense of calm to anyone who gets caught in the sillage."
Embodying the fresher side of serene fragrances is
KORRES' KYMA EDT,
which Glyde describes as "the fresh scent of salty wind": "It feels like that first deep breath at the beach, right after digging your feet into the sand. It's an escape from your troubles, and will trip every memory you have of time spent by the ocean."
Finally, the expert recommends an unexpected choice: "Editions de Parfums By Frédéric Malle is known for some extremely bold scents, but they have a hidden serene gem or two! I have an absolute love affair with
L'Eau D'Hiver EDT
– this fragrance is often described as a 'soothing whisper'. It's a delicate cloud of iris with a transparent honey note, warm and ethereal.
"It is truly an indescribable fragrance, you simply need to smell it and let the serenity wash over you."