Skincare in summer can be tricky.
When your face is feeling flushed, sweaty and sticky, the last thing you feel like doing is adding anything to it. But it's so important you do, because all skin types need hydration, even when the temperature is soaring. Yes, even oily skin, and here's why: dehydrated skin lacks water and is a skin condition, while dry skin lacks natural oils and is a skin type. So even oily skin can become dehydrated.
And with summertime a constant rotation of air-conditioning, salty ocean water, chlorinated pools, reapplying sunscreen multiple times and maybe exfoliating more than usual, it's not surprising that the summer season can leave all skin types feeling unbalanced and less glowy than usual.
The solution: a summer-approved serum, one that's light enough so that it doesn't feel like you're wearing anything on your face, but that still packs a hydrating (and maybe brightening or line-smoothing) punch. Like this lineup!
Skin feeling a little parched? Dry, hot weather alongside an air-conditioned environment can wreak havoc on your complexion. Replenish your skin's moisture levels with this time-release concentrate containing
hyaluronic acid
, evening primrose oil and coconut juice that hydrates and plumps skin, smoothing the appearance of fine lines caused by dehydration. A MECCA favourite during the summer months, it's weightless and sinks in fast, playing nice with all subsequent skincare products and makeup.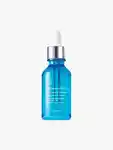 Not only does this innovative product contain hyaluronic acid, panthenol (a B5 vitamin which calms skin) and antioxidant-rich
purslane
, it's also infused with light-reflecting pigments to amplify skin's natural glow. Wear it alone for extra dimension and radiance, or mixed with your favourite
foundation
or
tinted moisturiser
for that juicy, illuminated look we crave in the summer (and all year round, for that matter!).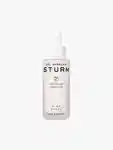 Aesthetician Kate Somerville is the queen of Hollywood glow, with her Melrose Place clinic frequented by many A-listers (hello, Kate Hudson and Kirsten Dunst). She understands that stressed skin can stress anyone out, and this serum has been formulated for those with misbehaving skin, whether it's irritated, sensitive, hormonal or just generally having a bad time. A nourishing combination of
ceramides
and omegas work together to restore and repair the skin's protective barrier – crucial in summer, and year-round – alleviating that dry, tight feeling and calming signs of an uneven skin tone.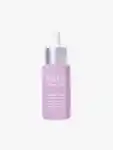 Just like summer weather, summer skin is bright, radiant and glowing. The (not-so-secret) ingredient to get you there?
Vitamin C
. This next-gen serum lets your skin reap the benefits thanks to its mix of three sizes of hyaluronic acid (to penetrate different layers of the skin), as well as antioxidant-packed Kakadu plum (which just happens to be one of the richest sources of vitamin C on Earth). And the pure vitamin C powder cleverly combines with an activator only once opened, so it's at its most potent.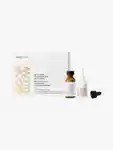 A serum that sits beautifully under makeup and has plenty of skin-loving ingredients? This is it! Enriched with vitamin C and polyglutamic acid (a supercharged skin hydrator), this luxurious serum will add a radiant base to any makeup look in a flash. Worn alone, it gives skin (of all ages) a soft sheen and healthy look and feel – moisturised, firmed and lifted.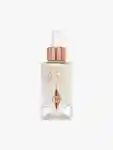 Yes, you can still use retinol in summer (provided you layer up on your SPF throughout the day, of course). This super lightweight serum is the perfect option for when you don't want to layer too many products in hot weather. As with most retinol treatments, it reduces the appearance of fine lines and wrinkles, improves radiance and evens out skin tone. The big difference? Its key ingredient, Bidens pilosa, a plant-derived alternative to retinol. Added ceramides help strengthen the skin barrier, while
niacinamide
rebalances breakout-prone skin.