To help kickstart start your journey into retinol-hood, we've curated a list of our most gentle (and least daunting) retinol-powered formulas that we've tried, tested and know you can rely on.
We go on (and on) about the fine line, breakout, texture and tone-defying powers of retinol (aka vitamin A) in its many forms – but we also recognise that for many, the side effects (like redness, flaking and sensitivity) can deter you from even giving this wonder ingredient a shot.
But with the rapid progress in skincare formulations over recent years, overlooking retinol would be (in our opinion) a travesty! From plant-derived alternatives to micro-doses and encapsulated versions, there are now so many options that greatly reduce the risk of irritation – while still providing all the incredible benefits. Plus, there's a veritable cinematic universe of supporting ingredients that help to create a more soothing experience, such as niacinamide, ceramides, peptides, oils and hyaluronic acid.
But wait: before you go lathering yourself in the stuff, for the love of your skin barrier, stop! There are some things you need to know, says MECCA's customer education lead Francesca Hyde. First: "Start slow - acclimatise your skin to retinol by applying every third day for the first week, then build up to alternating days until you understand your skin's ability to tolerate retinol products," she explains. She adds, "If your skin starts to peel or show irritation – back off and nourish it with rich treatments and moisturisers." And above all, always (always!) wear SPF – but that's a given, right?
"This rich cream formula is for those that want rejuvenation fast," says Hyde of Allies of Skin's intensive treatment. "It's the closest form of retinol to prescription strength retinoic acid, yet without any of the irritation typically associated with high-strength retinol." In other words, it's a great option for sensitive skin! Argan oil, hyaluronic acid and multiple peptides work away in the background to bring on plump and juicy skin while you sleep.
Pro tip: After cleansing, apply four pumps to a completely dry face in the evening.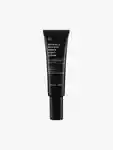 Sunday Riley's famously blue oil is the ultimate starter retinol according to Hyde. "It features a gentle retinol derivative (trans retinol ester) alongside calming blue tansy, which helps you avoid common starter mishaps like irritation and over application." With consistent use, it tackles the appearance of fine lines and damage to leave skin smoother, with more even tone and texture.
Pro tip: Pop a drop or two on clean dry skin in the evening. If your face is blue, you've overdone it!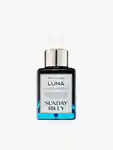 Retinol works from below, encouraging cellular turnover
Another oil-based formula, this is also well-suited to those with skin on the sensitive side. Made up of 95 percent omega-rich virgin marula oil (a nourishing oil packed with antioxidants and omegas 6 and 9), as well as plant-derived, skin barrier-strengthening ceramides, this formula creates a soft, cushiony bed for 0.5 percent retinol to work its magic. This negates the risk of dryness, sensitivity and irritation – and for the simple skincare lovers, takes out the responsibility of layering multiple serums and creams. The result is stronger, firmer, clearer skin that glows – rather than flakes.
Pro tip: Try mixing A-Gloei™ Maretinol Oil with C-Firma™ Fresh Day Serum for even greater brightening and firming benefits.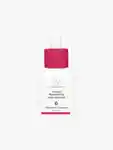 For those who want it all (who doesn't?!), leading dermatologist Dr Dennis Gross has developed the Phyto-Retinol Blend™ – a cocktail of retinol, bakuchiol, rambutan and ferulic acid – to work together with squalane and hyaluronic acid to enhance efficacy, decrease the risk of irritation and boost hydration. "It's the best of both worlds," says Hyde. "You enjoy all the line and texture-smoothing benefits of retinol along with deep hydration."
Pro tip: Once skin has adjusted to the product, apply after the Alpha Beta Universal Peel Daily to power up your results.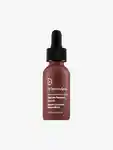 Plant-derived retinol alternatives have grown in popularity over the past few years due to their ability to mimic the effects of traditional retinols, without the risk of sensitisation. "This formula is powered by bakuchiol, a Vitamin A derivative that improves the appearance of fine lines and wrinkles while helping to strengthen the skin barrier," explains Hyde. Bolstered by nourishing oils, it is the perfect option for those hesitant to try retinol or if you have dry, sensitive skin.
Pro tip: This formula can be used both morning and night. But remember your SPF if used in the day!
Time-poor or can't commit to a 10-step skincare routine, yet still searching for a product that will help your skin become smoother, glowier and stronger? This moisturising formula is for you, reveals Hyde. "You can give your layers of skincare a miss with this do-it-all form of retinol," she says. "Retinol 8, the active ingredient in Verso's Night Cream, is eight times more effective than traditional retinol at helping to stimulate collagen production." Combined with calming antioxidants and hyaluronic acid, it's an excellent all-in-one option for the uninitiated.
Pro tip: Designed to be slept in, ensure you apply to completely dry, cleansed skin.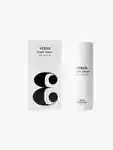 If your main concern is congestion and breakouts, Hyde recommends this two-in-one formula that combines the rejuvenating power of time-release retinol with exfoliating salicylic acid. "Retinol works from below, encouraging cellular turnover, while salicylic acid helps to decongests pores – a two-pronged approach that meets in the middle for clarified, clearer skin."
Pro tip: Keep this highly active formula for evening.