As the first skincare brand from New Zealand to launch at MECCA, Syrene offers a collection of skin-loving products with ingredients sourced from the sea (which are all made locally in New Zealand). They're a brand that cares about the environment (they're part of the 'blue beauty movement' which is about protecting the ocean) and are also making a conscious effort to be a more sustainable business, so it's safe to say the brand is more than just a beautifully packaged face.
Since their launch in 2016, Syrene has pledged to 'turn the tide' on ocean waste, helping to clean up our environment and remove plastic from the oceans to use in their packaging. This is done by recycling plastics collected from oceans, beaches and rivers and turning it into product packaging.
Keen to get to know this Kiwi skincare brand? Here are our top five picks to get you started.
Keeping skin adequately quenched is a year round endeavour – after all, hydrated skin is plumped and healthy skin. This richly hydrating overnight mask has a gel consistency (so is light enough to wear to bed) and helps to restore the moisture your skin naturally loses throughout the day (the brand created this with a dehydrated complexion in mind). It melts into skin with ease and helps to protect skin from environmental stressors that can bring about the early signs of ageing thanks to the inclusion of seaweed extract. Other ingredients like marine collagen, glycerin and manuka honey all help to stimulate skin regeneration, improve overall elasticity and give skin its best shot at retaining moisture.
Hydration minus the heaviness is what this promises, and it more than makes good on that promise. The silky, lightweight lotion practically dances over skin and sinks in fast, where the seaweed extract, manuka honey, aloe vera, squalane and marine collagen get to work, moisturising and balancing skin back to equilibrium and helping to keep it protected from free radical damage. But back to that texture: it's so deliciously light and luxurious, it has to be seen (and tried!) to be believed. Bonus: it doubles as a makeup primer, too.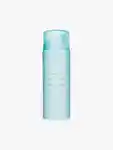 We're big fans of oil cleansers: they deeply cleanse without stripping skin and leave it beautifully soft and smooth. Plus, they're a key element in a
double cleansing routine
, which is also on our 'favourite things to do' list. This oil-to-foam cleanser is gentle enough for all skin types and helps to clear out clogged pores as well as melting away every skerrick of makeup, SPF or dirt that's landed on your face throughout the day. The inclusion of glycerin helps to keep oily skin concerns like blemishes and breakouts at bay, while working to hydrate the complexion by drawing water from the air into the skin's outer layer. And you guessed it, this one contains seaweed extract too (hello, additional antioxidant protection).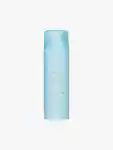 You've probably heard of an essence, but have you ever come across an eye essence? Syrene knows that the eye area is often the first to show age, given it's so fragile, so they created this restorative essence to give your delicate eyes some TLC. From helping to restore skin elasticity to reducing the appearance of dark circles and combating puffiness, this essence really brings your eyes into focus. Key ingredients include squalane, which helps to enhance elasticity while smoothing and softening the appearance of skin, and antioxidant-rich marine collagen which supports the skin's regeneration process. Apply to the area under the eyes with small tapping movements morning and evening.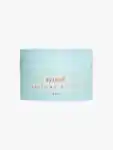 Skin looking a little tired and stressed-out lately? This nourishing sheet mask is here to help you get back to your radiant self. With a combination of marine collagen to keep skin supple, manuka honey for some antibacterial benefits, seaweed extract to shore up skin's antioxidant capacity and minimise free radical damage, and skincare favourite
hyaluronic acid
for a deep and long-lasting dose of moisture, this is one of our favourite pre-bedtime rituals. Here's a tip: it also works beautifully to prep skin and make it all plump and glowy before applying makeup (you may even be tempted to skip the illuminator!).