MECCA Talks 'Getting Work Done', with Lucy Shaw and Dr Van Park
January 1 | 72 minute listen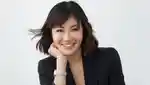 Hosted By Kate Blythe & Zara Wong
Originally published on | September 22
Welcome back to MECCA Talks, your access all areas pass to the beauty, business, and lifestyle experts we call our community.
In this episode, Kate and Zara decode the taboo around 'getting work done' to your face – namely injectables like Botox and filler – and the effect social media filters have had on the phenomenon.
MECCA skin expert Lucy Shaw is back (10:25) to share her top skincare, device and technique recommendations to emulate the smoothing, sculpting and plumping results of aesthetic treatments without going near a needle.
Then, celebrated cosmetic physician Dr Van Park takes us on her journey from makeup artistry to aesthetics (31:13). In this fascinating chat with Kate and Zara, Dr Van Park explains why women (and men!) are increasingly opting for injectable beauty treatments, and her preferred methods for wrinkle-prevention and natural-looking enhancement.